Discover Donostia - San Sebastián
Here are some ideas to discover Donostia-San Sebastián ( the European Capital of Culture 2016 ) and the surrounding region on your own.
Funicular ride to Mount Igeldo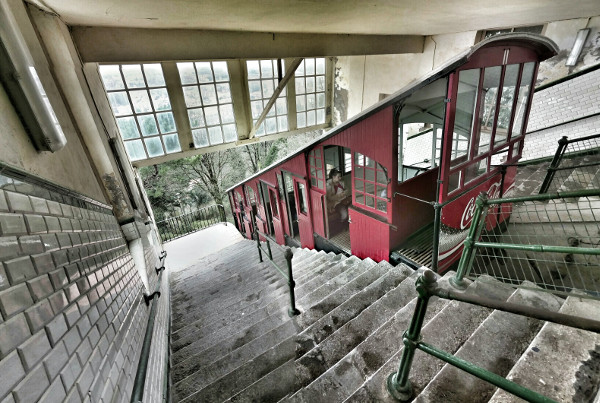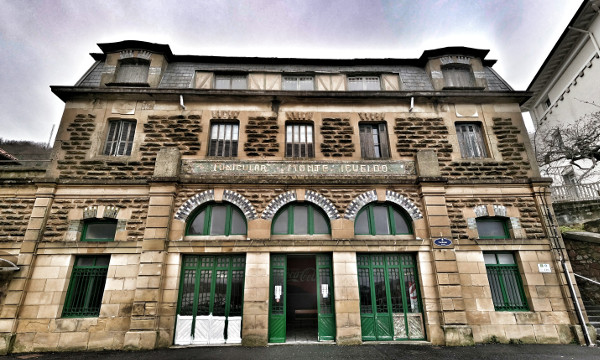 Now over a hundred years old, the Igeldo Funicular Railway runs from the Ondarreta Beach (west side of the bay) to Mount Igeldo. From the top there are nice panoramic views over the bay as well as a small amusement park. The trip takes about 3 minutes and costs 1.75/3.15 € (one-way/return). Consider a walk down the hairpin turns back to Ondarreta Beach.

Hike to Pasaia-San Pedro
Enjoy the spectacular hiking route to Pasaia-San Pedro alongside beautiful cliffs and varied terrain with forests and open fields. As you descend to the fishing harbor in Pasaia a small boat takes people to the other side (one way is about 1 €). Several bars and restaurants offer nice treats after the efforts. The hike is about 6 km with steep climbs and takes about 2-3 hours in a decent hiking pace. Bring plenty of drinking water. Other hiking routes nearby can be found in rutas por gipuzkoa
Culinary events
San Sebastián Food is a travel agency that leads culinary tours throughout the Basque Country.
Water sports
San Sebastián is a city surrounded by the sea. Its three beaches (Concha, Ondarreta, and Zurriola), spread over its 10 kilometers of coastline, offer all sorts of varied aquatic activities, such as surf, bodyboard, standup paddle boarding (SUP), and kayaking
.
Some clubs
/schools offering equipment rental and/or courses for various aquatic sports include:
Excursion to Bilbao and the Guggenheim Museum
Bilbao is the largest city of the Basque Country and during the last two decades has evolved as the new modern face of the region. The city has been able to successfully mix traditional Basque culture with a new vision for the future. Things to do and see in Bilbao: Casco Viejo (Old Town), Market La Ribera, La Alhóndiga, Fine Arts Museum, Arriaga Theather, El Ensanche-Gran Via... More information can be found on Bilbao Tourist Information Center.
Currently, one of the most popular attractions in Bilbao is the Guggenheim Museum Bilbao, a museum of modern and contemporary art designed by Frank Gehry. It features permanent and visiting exhibits of works by Spanish and international artists. Opening hours: 10:00h-20:00h. Price: 10 euro.
Travel info: Bilbao is about 70 minutes drive from San Sebastián. Direct buses depart every 30 minutes, one-way tickets are about 10.75 € (search between "DONOSTIA/SAN SEBASTIAN" and "BILBAO").
Basque Coast Geopark
Enjoy the Basque Coast Geopark! Amazing landscapes and cliffs of international geological reference are the main feature of the eight coastal kilometres between Deba and Zumaia, declared a protected biotope. Several guided tours and activities are offered, for example:
The Seven Beaches (The black flysch cliffs from the sea): Boat trip to discover the spectacular black flysch cliffs between Mutriku and the beautiful beach of Saturraran.

The Flysch Tour: Boat from Zumaia, past Deba, to Mutriku, discovering the Geopark coastline from a geological and a cultural point of view.

Travel info: Local trains connect San Sebastián and Zumaia in about 35 minutes with departures every 30 minutes, one-way tickets are around 1.85 € (search between stations AMARA or LUGARITZ and ZUMAIA).
Other relevant links